Our Staff
Ashley Howard, Head Coach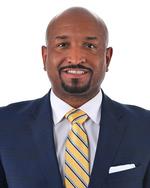 Ashley Howard was named the 19th head coach of the storied men's basketball program at La Salle University on April 8, 2018. Howard most recently served for the past five seasons as the top assistant coach to Jay Wright at Villanova University

"As a former assistant coach here, we know firsthand that Ashley Howard is an exceptional coaching talent who has a deep understanding of both La Salle's basketball tradition and its important student-focused mission," said Bill Bradshaw, Director of Intercollegiate Athletics and Recreation for La Salle University.

"This is a university that holds character, integrity and commitment to that mission in the highest esteem, and our men's basketball coach has the unique responsibility of reflecting that on and off the court. We have every confidence that Ash will do that – and more – in leading this program. He is a high-energy leader with a tremendous basketball pedigree as well as a strong track record of recruiting, developing and mentoring high-quality student-athletes. His experience, especially in the past five years, reflects that Ash knows how to win. We are delighted to welcome him home to La Salle University."

Howard accepted the new role after five seasons as the top assistant coach to Jay Wright at Villanova University. During his tenure there, Howard was instrumental in helping the Wildcats win two NCAA National Championships and setting a new NCAA record for the most wins in a four-year span.

Prior to Villanova, Howard earned a decade's worth of college coaching experience, beginning his career as a student assistant coach at his alma mater, Drexel University, in 2002.

In 2004, Howard was hired as an assistant at La Salle University, under Coach John Giannini, and spent four years with the Explorers before returning to Drexel in 2008 as an assistant coach to James "Bruiser" Flint. Howard was part of a staff that led the Dragons to consecutive 20-win seasons, including a school record 29 victories in 2011-12.

"It's an honor and a privilege to be named the head coach at La Salle University," said Howard. "I chose to coach at La Salle early in my career because of its incredible tradition in the Big 5, its dedication to athletic excellence and its commitment to its student-athletes."

"To have the opportunity to return to campus and lead this storied basketball program – a program defined by greats such as Gola, Durrett, Brooks, Simmons and Butler – is one for which I'm deeply appreciative," Howard continued. "I want to thank Athletic Director Bill Bradshaw and President Colleen Hanycz for asking me to lead one of the truly great college basketball programs in the country. I also want to thank all of my coaching mentors, Jay Wright, Chris Mack, Dr. John Giannini and Bruiser Flint, from all of whom I have learned so much about myself, as a coach, and more importantly, as a man. I am ready to seize this moment because of what I learned from each one of them."

Howard is a former standout basketball star at Drexel University, graduating in 2004 with a degree in Communications. Before that he starred at Monsignor Bonner High School in Lansdowne, Delaware County where he still holds the single-game scoring record. He is married to Ariana Casanovas and has a daughter, Journey.

"Today marks the beginning of an exciting new chapter in La Salle University's legendary basketball program," said Colleen Hanycz, President of La Salle University. "The addition of Ashley Howard to our campus is just another example of the strategic steps we're taking to move forward and reassert La Salle as a leading institution of higher education. Ash shares – and embraces – the values of the Christian Brothers as mentors who touch hearts, stimulate minds and cultivate leadership. We are thrilled to welcome him, Arianna and Journey to the La Salle family."

WHAT THEY'RE SAYING ABOUT ASHLEY HOWARD...
Villanova Head Coach Jay Wright
"Ashley is an outstanding coach who made a great impact on our program and University in his five years with us. His passion for mentoring young men and teaching skill has been invaluable in our team's development. La Salle has made a terrific selection and all of us at Villanova are thrilled for Ashley, Ariana and Journey as they embark on this new phase of Ash's career."

La Salle Men's Basketball Alum & Former NBA Player Lionel Simmons
"The hire is well deserved. Ashley put in his dues, he's a Philly guy and he deserves a shot. I think he's going to help us a lot. We have had some tough years as of late. The alumni are excited about the new hire and looking forward to Ashley turning us around. He's been involved in Philadelphia basketball forever, he brings a work ethic and an enthusiasm that can get the players motivated. That's going to be his main focus, to get the guys motivated and heading in the right direction."

Louisville Head Men's Basketball Coach Chris Mack
"I'm very happy to hear La Salle's hiring of my good friend Ashley Howard. Ash paid his dues as an assistant coach for many years. His latest experience as part of two National Championships will serve him well. He will do great things at La Salle!"

Villanova Junior Point Guard & National Player of the Year Jalen Brunson
"Coach Ash helped me grow as a player and as a person. His ability to teach players the game of basketball and encourage them makes him very unique. Being coached by a great person makes relationships last a lifetime."
Kenny Johnson, Assistant Coach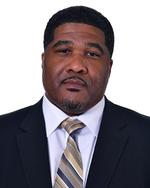 Kenny Johnson, a nationally-recognized assistant who has spent nearly two decades as a mentor to youth basketball players, joined the La Salle University men's basketball staff as an assistant coach in May of 2018.

Johnson spent three seasons at Louisville, where he was elevated to associate head coach position following the 2015-16 season. Over that three-year period, the Cardinals won 75 games and advanced to the Elite Eight in 2015.

"I am thrilled to add Kenny Johnson to our coaching staff," said head coach Ashley Howard said. "Having the ability to hire a person and coach of Kenny Johnson's caliber is a home run for La Salle basketball and our campus community."

"Based on my personal relationship with Kenny," Howard added, "I know him to be an individual of the highest integrity, character, intelligence and experience in developing young men as players and people."

Johnson is known as a top recruiter on a national level. After surveying more than 60 collegiate coaches, ESPN Insider named Johnson as the nation's 10th best recruiting assistant coach in a 2016 listing.

He has been the lead recruiter with 22 signed prospects in six years as a collegiate coach, including five All-American selection: Utah Jazz rookie Donovan Mitchell, New York Knicks forward Troy Williams, Chicago Bulls forward Noah Vonleh, Louisville sophomore V.J. King and former Indiana standout James Blackmon, Jr.

Prior to his time in Kentucky, Johnson was an assistant coach and recruiting coordinator at Indiana University for two years. While at Indiana, Johnson helped the Hoosiers produce two top 20 recruiting classes, including a top five class in 2013. On the court, Indiana had a combined record of 46-22, winning the Big Ten Championship, earning a No. 1 seed in the NCAA Tournament and reaching the NCAA Sweet 16 in 2013.

Johnson was an assistant coach at Towson for one season in 2011-12, helping to assemble a top five mid-major recruiting class. He began his coaching career in 2002 as the associate head coach at Eleanor Roosevelt High School before moving to Dr. Henry Wise High School in 2006 for one year (2006-07). He was associate head coach at Paul IV High School for four years (2007-11) before advancing to the collegiate ranks.

Johnson served six years as assistant director and head of travel and logistics for the Team Takeover AAU program and was the head coach of its 16 and under age group during that stint. The program produced a total of 53 Division I scholarship players during his stint there. His travel team tournament championships include the prestigious King James Classic (2009, 2010) and the Orlando National Super Showcase (2009).

In addition to his years as a camp coach at Eastern Invitational and Reebok Headliner Camp, Johnson was a guest clinician at the New England Basketball Coaching Clinic at Reebok Headquarters. He has also served as a camp and tournament director, beginning with the first Annual National High School Hoop Festival in 2007 and the first Annual DMV Basketball Coaching Clinic in 2008.

Johnson attended Oxon Hill (Md.) High School, where his playing career was cut short due to an injury in his second year of varsity basketball. As a senior at Oxon Hill in 1994, he was named Science and Technology Student of the Year.

He earned his bachelor's degree in cell, molecular biology and genetics in 1999 at the University of Maryland, where he was a Benjamin Banneker Scholarship recipient. He worked as a protein chemist/molecular biologist at Human Genome Sciences in Rockville, Md. after graduation.

A native of Oxon Hill, Md., Johnson and his wife, Doreen, have two sons, Amare (15) and Mekai (12).
Donnie Carr, Assistant Coach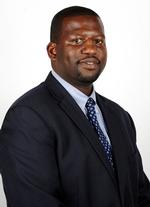 Donnie Carr, the former La Salle University men's basketball standout who ranks fifth on the school's all-time scoring list, begins his first season as an assistant coach on Dr. John Giannini's staff in 2017-18.

A prolific scorer, Carr is one of only six players in school history to eclipse the 2,000-point plateau, registering 2,067 points over his four year career with the Explorers. He was a two-time All-Atlantic 10 selection from 1996-00 and joins the staff with an impressive coaching resume.

"Donnie is a La Salle and Big 5 Hall of Famer who has paid his dues in coaching while getting valuable experience and making great contacts," Giannini said. "He has assisted at the small college level, the Division I level and the highest levels of high school and AAU competition. Our relationship has grown over the years and he is the perfect person for our staff at this time. Whether it is in mentoring, skill development or recruiting, he will make our players and program better."

A high school star who compiled 1,470 points at Roman Catholic High School in Philadelphia's Catholic League, Carr was named Atlantic 10 Rookie of the Year for La Salle in 1996-97. The 6-3 guard averaged 23.9 points per contest that season to pace the league and rank sixth in the country.

Carr led the team in scoring as a sophomore (18.0 ppg) and junior (18.7 ppg), and finished in the A-10's top four in scoring all four of his seasons. His 19.7 career points per game average is third in A-10 history among players who played in the league for more than one year. The four-time First Team All-Big 5 honoree ranks second in school history with 308 three-pointers and compiled 404 assists to stand ninth in the category.

"I'm blessed, honored and thankful for the opportunity that Coach Giannini has entrusted me with," Carr said. "I have always supported CoachGiannini and have the utmost respect and admiration for him. To be given an opportunity to learn from him and the other coaches on the staff is priceless."

Following his outstanding collegiate career, Carr went on to play professionally in Turkey and France before injuries forced him to retire from the game in 2004. He played for Turk Telecom, annually one of the top teams in Turkey, and in France for Becanson in 2001-02.

An active participant in the Sonny Hill League, Carr played a vital role in the maturation of a number of Philadelphia's young basketball stars including Dion Waiters (Miami Heat) and former Explorer Rasual Butler.

Prior to coming to La Salle, Carr spent two seasons at Hartford as the coordinator for player development, assisting in the improvement of players through film and statistical analysis. He has also enjoyed successful stints as an assistant coach with Holy Family University, The Haverford School and at Roman Catholic. In addition, he was the head coach of Philadelphia's Team Final Under-15 team and served as an assistant on the U-18 squad.

"Since March 8, 2000, when I played my last game at La Salle in the A-10 Tournament, I have always dreamed of one day getting an opportunity to coach at my alma mater," Carr concluded. "This is a dream come true, and I'm ready to hit the ground running for our program."
Kyle Griffin, Assistant Coach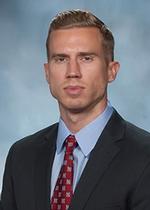 Kyle Griffin begins his first season as an assistant coach at La Salle in 2018-19. Griffin, who was a student-athlete for the Explorers for one season, spent the last two seasons as an assistant at Robert Morris.

A native of Allentown, Pa., Griffin was a standout prep player at Germantown Academy, where he was named Inter-AC Player of the Year and Second Team All-Philadelphia as a senior. A 6-3 guard, he played 15 games as an Explorer in 2007-08 before transferring to Siena where he finished his collegiate career.

As a coach, Griffin recently spent the last two seasons with head coach Andy Toole at Robert Morris. Griffin was a key member of a staff that recruited 10 new student-athletes to RMU prior to the 2017-18 season. Despite the roster turnover, Griffin helped develop the Colonials into a contender in the Northeast Conference, advancing the team to the NEC Tournament semifinals in back-to-back years.

Prior to his time in Pittsburgh, Griffin spent three seasons as an assistant coach under Dr. Brett Reed at Lehigh. During his three seasons at Lehigh, he helped guide Lehigh to the 2016 Patriot League Tournament championship game and was instrumental in the development of Tim Kempton and Kahron Ross, who were named 2015 Patriot League Player of the Year and 2015 Patriot League Rookie of the Year, respectively.

Griffin served as Director of Team Events for the Hoop Group before getting his start in the collegiate ranks, managing high school showcases and AAU events. He assisted in the recruitment and organization of the largest event offered by the Hoop Group in the Pittsburgh Jam Fest. Also while with Hoop Group, Griffin was the Director of Operations and Director of the Philly Hoop Group Classic, a Division I tournament that included Pittsburgh, Penn, La Salle, Rider, Robert Morris and James Madison.

Griffin holds a Bachelor of Arts degree in marketing and management from Siena.
Andrew McGlynn, Director of Basketball Operations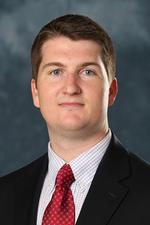 Andrew McGlynn begins his first season as La Salle's director of basketball operations in 2017-18. McGlynn is no stranger to La Salle, having served as the team's video coordinator during the 2014-15 season.

"Andrew has great knowledge of La Salle, having previously worked here as well as extensive operations experience at NJIT," Giannini said. "He's a perfect fit for us and I'm excited to have him as my right-hand man organizing our daily activities. Andrew fills a considerable void, but we know he has all the characteristics to do an outstanding job."

McGlynn comes to Philadelphia after spending two seasons with the NJIT men's basketball program as director of basketball operations. During his first year, the Highlanders won 20 games and advanced to the semifinals of the CollegeInsider.com Tournament for the second straight season.

"I am so thankful to Coach Giannini and La Salle Athletics for giving me the opportunity to come back," McGlynn said. "The program here is one of a kind and I am excited to contribute to its success."

Prior to joining NJIT, McGlynn entered college coaching as a graduate assistant for University of Detroit Mercy men's basketball program, managing video operations and assisting with opponent scouting. In 2013, Detroit Mercy clinched a National Invitation Tournament berth, McGlynn's first season on staff.

While an undergraduate student, McGlynn was head student manager for the Towson (Md.) University men's basketball program for four seasons and graduated from the school in 2012 with a bachelor's in sport management. He received his Master's in Business Administration (MBA) from Detroit Mercy in 2014.
Patrick Reilingh, Video Coordinator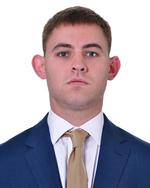 Patrick Reilingh begins his first season as video coordinator for the La Salle University men's basketball program in 2018-19. Prior to coming to Philadelphia, Reilingh served as assistant video coordinator for the men's basketball program at the Univeristy of Louisville.
Prior to his two-year stint as assistant video coordinator from 2016-18, Reilingh gained experience with the Cards' video operation as a student manager. He earned a bachelor's degree in sport administration from the school in 2014 and a master of science in sport administration in 2016.
Reilingh has served as a basketball coach at several camps, including four years with the Chris Dudley Foundation in Vernonia, Ore., where he helped manage campers' diabetic needs. He also worked extensively with the Hoop Group in Reading, Pa.

While an undergraduate at UofL, he worked in the UofL ticket office for a year, aiding with ticket sales strategies, communication with season ticket patrons and with general ticket operations.
Reilingh played basketball, football (defensive end/tight end) and baseball (third base) at Pleasantville (N.Y.) High School before his graduation in 2010.